Portable chargers, portable music players and lot of gadgets have hit the market to make life easier for everyone. Lanterns have been hard to carry around since they are huge and they always feel like a burden most of the time. BioLite is a company that wishes to bring Energy Everywhere with revolutionary products that will transform the way you can cook, charge and light your lives off the grid. BaseLantern is one of the products that the BioLite team is responsible for along with many other amazing line of products that they have to offer. Jonathan Cedar is one of the founders of the company and they are based out in the United States of America. The shipping of their products have started from September 2016.
BaseLantern is one of a kind product that has been a revolution everywhere. BaseLantern is the world's first flatpack lantern that has a breakthrough edge lighting technique along with Bluetooth connectivity which gives you a portable lighting solution. The lantern not only helps in lighting up your large group settings but it can also charge your phone and many other devices as well. BaseLantern is not huge, it is as small as a sandwich lunch box that one would carry to work and this is why it makes it very much easy to carry around with you at all times.
How did you come up with the idea?
We saw that lighting was one of the most important off-grid energy needs out there, but we also saw that MANAGING your energy is equally important , so we wanted to create a system that could do both. We also saw that Lanterns had a lot of room for improvement; particularly around how bulky they are, so we took the air out and designed a bright light with big power in a small form. – Erica, Director of Marketing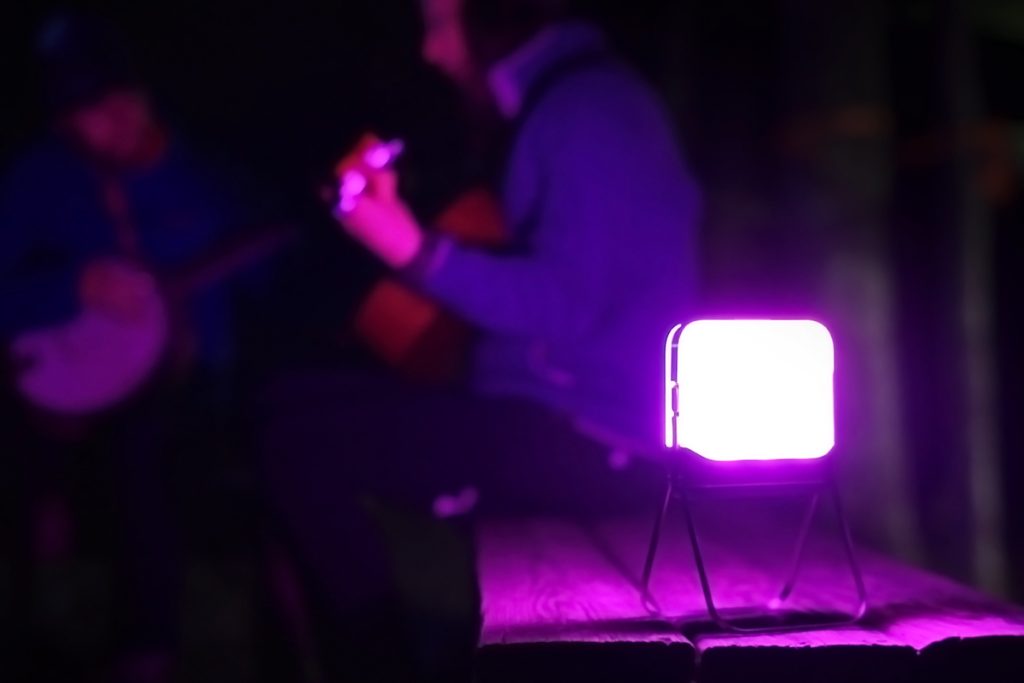 Some of the unique features of BaseLantern are as follows:
Proximity Activation: The BaseLantern can geolocate to users and automatically turn itself off or on based on your relative proximity. It's your very own beacon, clutch for hiking back to camp late-night.
Energy Feedback: When you're outdoors and away from an outlet, managing your battery life is critical. The App gives you runtime right down to the minute and calibrates in real-time according to brightness settings and if you're charging any external devices. No guess how much juice is left and you can optimize burntimes to last the length of your trip.
Color Spectrum Control: You can adjust the warmth of your light for task or ambience settings, turn it to red for night vision, or cycle through full colors if you're looking to have a little fun. It all happens from an intuitive dial display that requires no learning curve.
Light Extension: The BaseLantern can integrate with BioLite SiteLights, compact string-lighting, and create an even wider perimeter of light, lighting large communal areas or utilizing a hub-and-spoke setup to light individual sites.
BaseLantern is four times smaller than all most of the lanterns available to you plus BaseLantern gives you unprecedented control and functionality over your light and power by connecting with your phone.  The biggest challenge faced by the team was the making of a mobile application as this is something that they had never done before.  Their mission is to provide Energy Everywhere especially to the households in the energy poverty areas. BioLite are a funded company and are doing well at the moment.
For more details you can visit them on http://www.bioliteenergy.com/products/baselantern